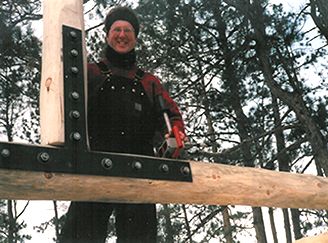 My main job at Cabin & Timber is a combination of preservation and conservation. Preserving the unparalleled craftsmanship inherent in antique hand hewn construction is one part. The second part is conserving modern forest reserves by recycling the irreplaceable, old growth, virgin cut timber. I restore these antique log buildings and timber frame barns back to the life they once knew. That way, they can once again serve as homes, places of business or educational sites.
Cabin & Timber has served as a subcontractor for many organizations in addition to my residential customers.
Below are some of those projects:
The Saint Louis Missouri Zoo Project under the direction of Taylor Studios Inc. (Rantoul, IL).
The Bois Forte Heritage Museum under the direction of Split Rock Studios (Arden Hills, MN).
The Libby Montana Visitors Center under the direction of Split Rock Studios (Arden Hills, MN).
The Savage Custom Home Project under the direction of Smash Design Inc. (Seattle, WA)
and H.P. Woodworking (Driggs, ID).
The International Wolf Center under the direction of the Minnesota Science Museum (Minneapolis, MN).
In addition to these special projects Cabin & Timber also prepared a restoration plan for the St. Louis County, (Minnesota) Historical Society's Eli Wirtanen Farmstead.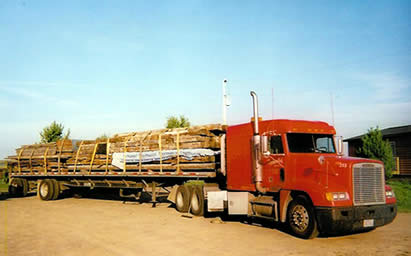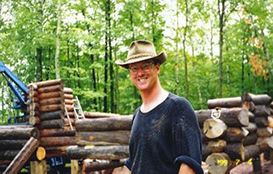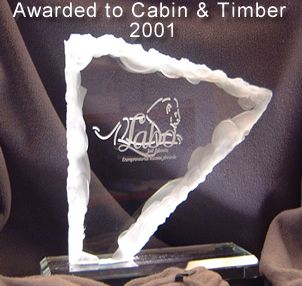 Cabin & Timber was awarded the 2001 Labo Award

Cabin & Timber has been featured in the following Newspapers and Magazines & TV News Programs.
KXMC
Prairie Public Radio
Minot Daily news
The Ely Echo
The Messabi Daily News
The Duluth News Tribune
The Ely Timber Jay
Cabin Fever Magazine
Arrowhead Business Advisor
The Tower News
Cabin Living Magazine
Cabin & Timber is also listed in Ed Knapp's book "New Old House". Ed is the president of Vintage Beams and Timbers, Inc.
You can view my advertisements in Period Homes Magazine, Log Homes Illustrated,
Sierra Magazine and Clem Labine's Traditional Building Magazine.
Antique log buildings are time capsules of an age when sweat, rather than electricity, powered the tools. When time was more plentiful than money, when wood grain was tight and dense and when the quality of a pioneer's craftsmanship literally put the life of his family on the line.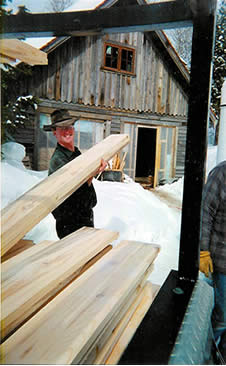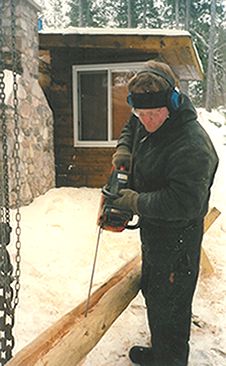 Every one of my antique log buildings are distinctive. They each have their own story to tell. All the individual stories are woven together with the common fiber of shared experience; a flickering lantern, the howling of a winter wind or the smell of fresh baked goods. A new owner running his hand over hew marks made generations ago can feel those old stories come back to life, and let him live in yesterday - today!
Cabin & Timber was recognized for excellence in the business world when it was nominated for and won the prestigious 2001 LABO Entrepreneurial success award. Established in 1993, the Labo Entrepreneurial Committee selected Cabin & Timber as a winner among a field of 41 nominees. The website was also recognized for its excellence and was presented with the Cut Above the Rest award in 2001.